About the producer
Founded in 1877 by Don Rafael López de Heredia y Landeta, Snr López established the legendary Tondonia vineyards on the alluvial slopes overlooking the River Ebro on the cusp of the Alta and Alavesa wine sub-regions. A visionary and a romantic, his aspirations were impressive - not just for his wines, but architecturally as well. The López de Heredia portfolio extends over four autonomous vineyard areas, of which Tondonia is both the largest and the most famous. The other three are Cubillo, Bosconia and Gravonia; each with distinctive terroir and aspect and differing styles of wine.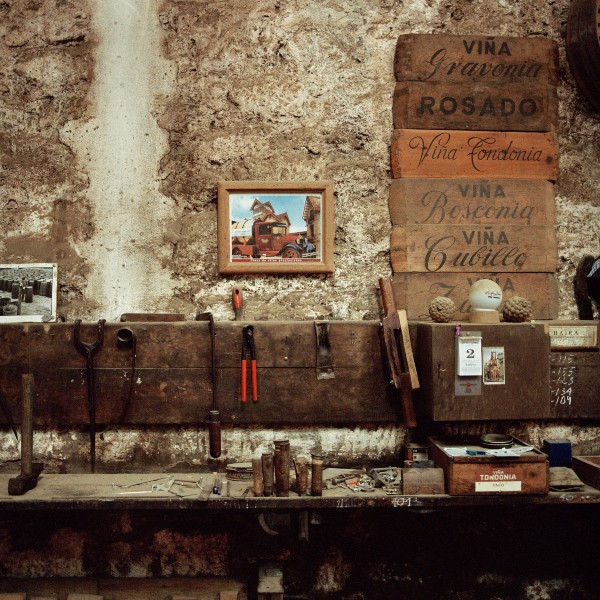 The house style of oak usage is quite unique, be it with the large vessels used for fermentation or the Bordeaux-size barrels for maturation, of which there are over 14,000 in the bodega's labyrinthine cellars. Very little new oak is used, and barrels are sourced from an in-house Cooperage to ensure barrel consistency - essential for quality. The ageing regime tends towards the longer end of the scale, albeit within the limits prescribed by the laws of the Denominación. Reserva and Gran Reserva red and white wines are indulged similarly, with frequent racking as necessary, egg-white fining and bottling without filtration. A further stylistic key is the extensive pre-release bottle ageing. Tondonia is released only when ready, which means wines are released with substantial age.
The López de Heredia wines are not all old and venerable and it is great that the younger examples, whilst maintaining the House style and the elegant warmth that one has come to expect from fine Rioja, have an exuberant freshness and approachability. Winemaking is undertaken by Mercedes López de Heredia using the traditional vineyard and winemaking methods passed down from her predecessors; she makes wines with a personality that has not changed in 141 years.
Vineyard
Tempranillo dominates the plantings, but there is also old-vine Graciano, Garnacha and Mazuelo, as well as some extremely old Viura and Malvasia. Farmed in very traditional ways, they own more than 170ha, with an average annual production of about 800,000 kilos of grapes.
Winery
The most distinct thing about López de Heredia is their deliberate extended ageing and oak regime, where very little new oak is used and barrels are sourced from an in-house Cooperage to ensure barrel consistency - essential for quality. The cellar is underground which maintains a consistent temperature.