About the producer
Ghislaine Barthod's domaine originates back to the 1920s when it was owned by Marcel Noëllat. His daughter married Gaston Barthod, a soldier stationed in Dijon who visited the winery to buy some wine and consequently fell in love with the girl who sold it to him.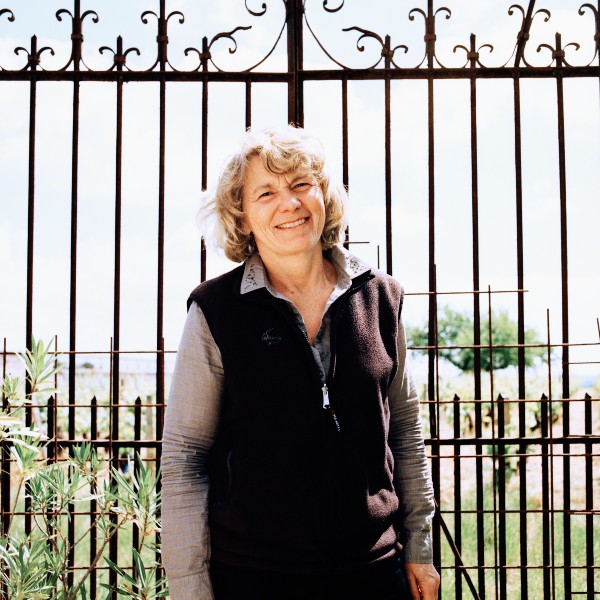 Gaston gave up military life for a new life amongst the vineyards in 1960. His daughter, Ghislaine, and her partner Louis Boillot bought their current premises overlooking Premier Cru Les Feusselottes in 1986. Though they share the team who work the vineyards for both, the vinification and commercial aspects of each business is kept completely separate. Ghislaine's father Gaston died in 1999, yet effectively Ghislaine had been making his wine for the last decade or so.
The strength of the domaine is the range of Chambolle wines, with eight separate Premier Cru bottlings. While each wine displays the idiosyncrasies of its particular terroir, the overall effect of tasting at the domaine is to come away with a palate coated in sensual Chambolle fruit. Ghislaine Barthod's wines are always supremely elegant and harmonious and display admirable concentration and length. The best examples can age gracefully for up to 20 years.
Vineyard
The estate is made up of just under 6 hectares (15 acres) of vineyards. Over half of this is split between eight well-sited plots in Chambolle-Musigny' premier cru vineyards, with the remaining land in Villages-level and AOC Bourgogne parcels.
Winery
The grapes are destalked, allowed a brief cool soak, then fermented with more punching down than pumping over. Barrel maturation does not rely on new oak, with no more than 30% for the Premiers Crus. The wines are usually bottled after 18 months, after one racking.