About the producer
The mastermind behind the Clos des Papes estate is Vincent Avril: a broad-minded, forward-thinking creative who has led the domaine from strength to strength. He has both a strong commercial sense, thanks to his studies at a Swiss business school, and an undeniable talent in the winery. For the past 20 years, Clos des Papes has consistently produced outstanding wines and is now recognised as one of the leading lights of the appellation.
Organic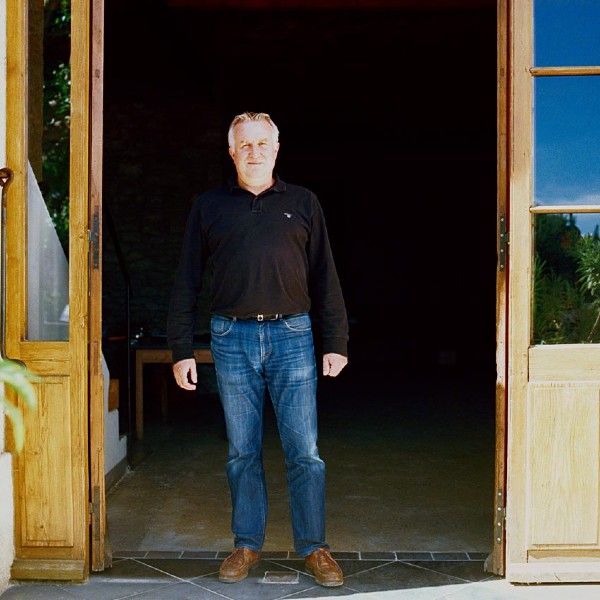 Vincent describes the character of each vintage as a painting, with himself as a painter. He considers each wine like a person, each with a distinguished character and personality. He makes wine that he likes and likes to drink and celebrates variation between vintages. The Avril's are fanatical about the work in the vineyard. The domaine's 35ha are divided amongst 24 different parcels, which cover the five communes of the appellation and include all 13 of the permitted grapes varieties of Châteauneuf-du-Pape.
Vincent's studies of wine in Burgundy, combined with his love of Pinot Noir and his soils, along with the talent of his winemaking, result in an incredible elegance in each of his wines. The reds have great depth and character with exceptionally fine tannins, and never heavy nor alcoholic. The whites are full-bodied with great acidity and open out after two to three years.
Vineyard
The estate's 35ha of vines that are spread over 24 separate parcels in Châteauneuf-du-Pape. The cooler 4ha of the site is where the white varieties are grown. Grenache on sandy soils, and vines on rocky, stoney, clay soil too. Certified organic since 2010. 50-year-old, and older, low-yielding vines.
Winery
Fermentation occurs with natural yeasts in stainless steel tanks. The reds are unfiltered, unfined and aged in old foudres. There is a focus, here, on expressing vintage and terroir expression.