About the producer
This project, which began with the 2016 vintage, came about when Arnaud Mortet, of Domaine Denis Mortet, took on the management of a retiring vigneron's domaine. Based in Gevrey-Chambertin, the holdings include village Gevrey as well as two Premiers Crus - Lavaux-St-Jacques and La Perrière - and two Grands Crus - Charmes-Chambertin and Mazoyères-Chambertin.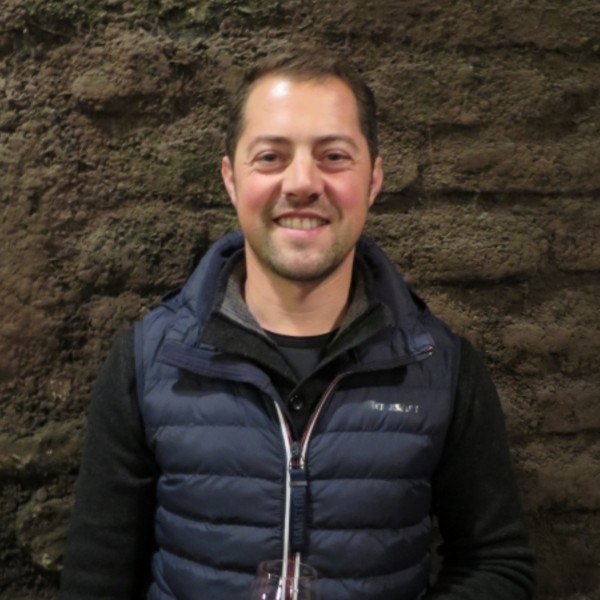 Not content with just running the family estate (Domaine Denis Mortet), Arnaud Mortet created his own label. This exciting project was made possible by a retiring vigneron, who passed a four-hectare estate to him and his sister, Clémence. Their first vintage was 2016.
Arnaud carries out all the vineyard work with his team – to the same, exacting standards applied to the family vines – and then buys the fruit from the proprietor. Technically, this makes it a négociant business, but in reality he has 100% control of the vineyards and the winemaking. The circa four hectares are spread around Gevrey-Chambertin – the majority 50-year-old village vines, and then similarly old-vine plots across the Premiers Crus La Perrière and Lavaux St Jacques and Grands Crus Mazoyères and Charmes.
Vineyard
The vineyards are relatively old. Arnaud believes that the plant material is similar to that at Domaine Maume, giving quite large but well-spaced bunches of grapes providing good aeration for the fruit, meaning rot and other fungal diseases are not an issue.
Winery
The winemaking will evolve as Arnaud gains more confidence in the health of the vineyards, feeling that the quality of the fruit has to be perfect for his normal practices to work fully. He therefore intends to be more cautious with regards to new oak and whole-bunch usage in early vintages of these wines, before the style mirrors that of the Domaine Denis Mortet range.