About the producer
Poderi Marcarini can trace its roots back to in the mid-1800s, when Giuseppe Tarditi established his winery in La Morra, in the heart of the village. Today, since 1990, it is owned and managed by Manuel Marchetti, widower to Giuseppe's great, great, granddaughter, the late Luisa Bava.
Sustainable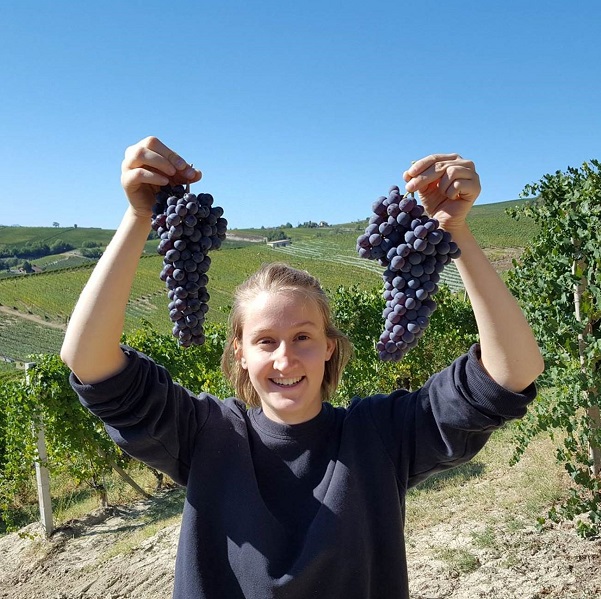 The vineyards are at the heart of the company. As such, they are tended with special care and attention, and between pruning and reasonable, sparing use of fertilisers they obtain a considerably lower volume of grapes per vine than the maximum limits permitted by law, which regulates the production of the grand wines of the Langhe. Elisa, after gaining her degree in oenology and viticulture, is now out in her family's vines.
Their farms "Brunate" and "La Serra" are both situated in the borough of La Morra, growing predominately Nebbiolo and Dolcetto, together with a very limited number of Barbera vines. The vineyards of Nebbiolo for the production of Barolo DOCG cover 7.54ha facing south and south-west. Their Dolcetto d'Alba DOC covers just over 4ha. They also have some vines in Neviglie, notably Moscato. The late Luisa oversaw the purchase of 2ha of Arneis vineyards from the village of Montaldo in the Roero.
Vineyard
Sustainable farming focus over their 25ha of land, including plots in Brunate and La Serra. Limited yield, organic fertilisers, grass cover in rows and traditional disease controls.
Winery
Along with their children Francesca, Elisa and Andrea, Manuel has continued their family tradition of producing wines in the same cellars and from the same vineyards as their ancestors, working with the same rigorous Piemontese tradition.